Investing in youth for a sustainable future
The fifth African Union - European Union (AU-EU) summit will take place on 29-30 November 2017 in Abidjan, Côte d'Ivoire.2017 is a defining year for EU-Africa relations, as it has been ten years since the adoption of the joint Africa-EU Strategy.The AU-EU summit will be a key moment and opportunity to strengthen political and economic ties between the two continents.At the summit, African and EU leaders will discuss the future of EU-Africa relations, and focus on investing in youth. This is a key priority for Africa and the EU as 60% of the African population is under the age of 25. Other priorities of the EU-Africa partnership will be discussed during the summit. These will include:peace and securitygovernance including democracy, human rights, migration and mobilityinvestment and tradeskills developmentjob creation.
Side eventsAs youth is the central theme of the summit, young people will be actively involved in the run-up to leaders' gathering in Abidjan.The 4th Africa-Europe youth summit brought together 120 youth leaders in Abidjan on 9-11 October. They agreed on a declaration with recommendations for the November summit. Building on this declaration, 36 young people from both continents will continue this work through the AU-EU youth plug-in initiative. From 12 October until 29 November, they will develop proposals for the summit. In addition, the 6th EU-Africa business forum will take place on 27 November in Abidjan. Its objective is to boost investment that promotes development in Africa. Young and female entrepreneurs will be a focal point for discussions at the business forum. The Africa-EU civil society forum took place earlier this year on 11-13 July in Tunis. This was the third edition of the forum which brought together civil society organisations from both continents. They adopted a declaration stressing the importance of civil society participation in EU-Africa relations
Abuja Internally Displaced Persons and Positive Intervention of Planned Parenthood Federation of Nigeria
Caring for the sexual and reproductive health and rights needs of the internally displaced persons is one challenge that is difficult to surmount in the face of environmental issues facing the idps in their camps in Abuja, Nigeria. PPFN is at the forefront of the organizations catering to the reproductive health and rights and personal needs of the Internally Displaced Persons (IDPs) in three camps in Abuja.
In February 2015, PPFN visited the three IDP camps to assess how to provide the SRH and other needs of the IDPs. Their discovery was most shocking and called for a change of strategy towards meeting their needs.Faced with the overwhelming needs of the IDPs, and being mindful of the tight budget and finances available to PPFN, they reached a decision to, in the interim, cater to the needs of the pregnant women in the camps.
A census was carried out and 31 pregnant persons were identified. PPFN decided to cater to their needs from then on until they delivered their babies. This, they have been doing since then.Because of the distance of the camps from the PPFN's Abuja clinic located at Gidan Sulaiman, 4, Baltic Crescent, Off Danube Street, Maitama, Abuja, it was agreed that it was not feasible to register the pregnant IDPs for antenatal at that clinic.
An understanding was reached with a Police Clinic that was not far from the camp where the pregnant IDPs were registered by PPFN at their own cost. A further agreement was reached with the clinic that all costs of delivery and antenatal, including drugs, were to be borne by PPFN. They were, therefore, requested to treat the women and PPFN will reimburse the costs.Some of the women have delivered safely. One lost her baby due to complications whose name I have forgotten at this time.
PPFN OUTREACH 2018
PPFN is currently organising outreaches nationwide for Family planning/Birth spacing services as well as integrated services such as HIV/AIDS screening, Cervical Cancer Screening, HBP, Malaria Testing, Pregnancy testing, etc. interested client can visit our contact page to get our state offices address or send enquires to questions@ppfn.org or ppfn@ippf.org. You can also send us direct messages on facebook (www.facebook.com/ppfnigeria) or tweet us @PPFNigeria.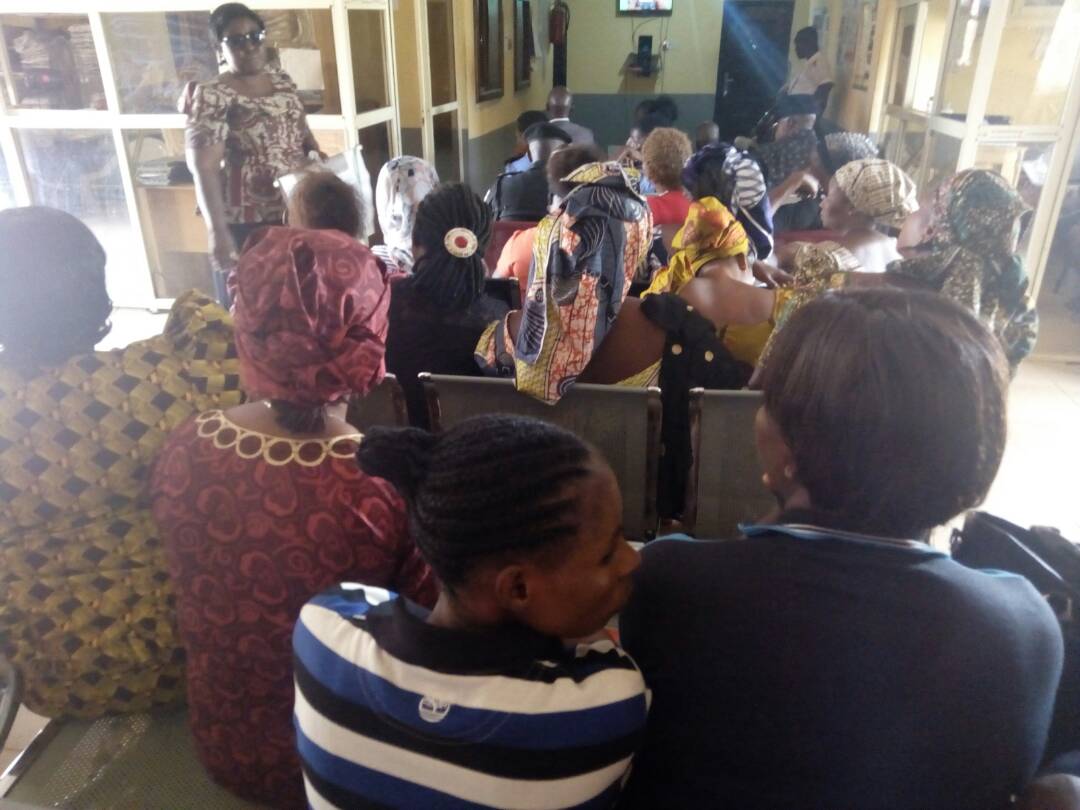 ---
---